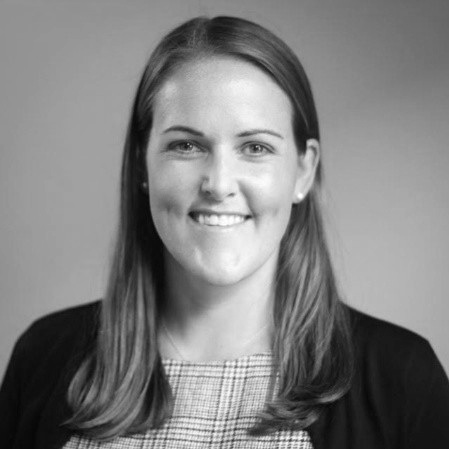 Cary Finnegan, head of School
Head of School Cary Finnegan leads the Founding Team and brings extensive educational experience from a variety of roles. She has been a teacher, curriculum developer, nonprofit consultant, program director, and teacher developer working in Hartford, Boston, New York, and Washington, DC. In addition to her work in the classroom, Ms. Finnegan has experience in education policy, curriculum development, and teacher professional development. Ms. Finnegan is joined by a diverse Founding Team, with a variety of skills and perspectives, whose members all have a steadfast conviction to design and oversee a school that increases access to high-quality education and provides students with the academic and social-emotional supports that will place them firmly on the path to college.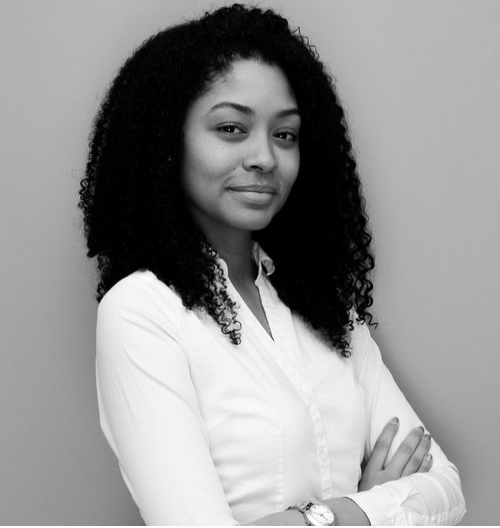 Chantal Zúñiga, Director of Operations
Director of Operations Chantal Zúñiga began her career in education after earning her BA in Psychology and Sociology from Fordham University. Ms. Zúñiga has experience in school operations, student enrollment and data, family engagement, community outreach and education advocacy. She has worked on operations teams for founding elementary schools in Harlem and Coney Island. Ms. Zúñiga has worked on building family and community engagement programs for schools in Central Brooklyn as well as supported families in advocating for more high-quality school options across the city. Born and raised in Sunset Park, she is most excited about bringing her experience and commitment to education to her hometown.
Guadalupe nolasco, Family & OPERATIONS Coordinator
Family & Operations Coordinator Guadalupe Nolasco is a lifelong resident of Sunset Park with a passion for working with young children and diverse families in various roles. She has worked as a counselor for the Boy Scouts of America at city-wide low-income designated schools, and, has experience teaching in a social-emotional based after-school program. More recently, she upheld a role as Assistant Director at a pre-school in Clinton Hill. Lupe understands that family involvement can be vital to the success of a child's education. From working closely with immigrant families, and from her own experience as a mother, and Mexican-American, she understands how difficult it can be at times to find resources. It is personal to Lupe to provide families and students access to a high-quality education, opportunities, and initiatives as she wished someone had helped her during her elementary years. Lupe obtains an Early Childhood Education degree from the Borough of Manhattan Community College and Brooklyn College. She is enrolled at Baruch College and is pursuing a Master's degree in Public Affairs. Lupe's motto is "thinking, exploring, creating and inspiring."
Junlin ZHU, OFFICE COORDINATOR
Office Coordinator Junlin Zhu, is a first-generation immigrant currently residing locally in Sunset Park. Having graduated from New York University with a BFA in Photography and Imaging, he is passionate about promoting Asian representations in the US and representations of immigrants in general. He began working in education administration while in undergrad, and has had various experiences working with both domestic and international students. As a first-generation college graduate, Junlin understands the unique struggles certain bodies of students face and realizes the importance school administration has in assisting individual students with their specific needs. That understanding, and desire to ensure that equal access to education is made to as many individuals as possible, has led him to continue working in education administration.
alessandra ciarlo, student supports coordinator
Student support specialist Alessandra Ciarlo is a born and raised resident of Woodmere, New York. From an early age she always knew she wanted to work in education, but during her studies she developed a passion for students with special needs. She started her teaching career at P.S. 56, in Norwood Heights, teaching a self-contained, 12:1:1 classroom for two years. After, her personal life took her Austin, Texas, where she worked as the lead special education teacher in the Functional Academic Classroom, specifically geared towards students with a wide range of various social and academic needs, for 3 wonderful years. Alessandra understands the importance of education and family. Her father immigrated to New York from Italy, her mother from Venezuela. They instilled in her the importance of hard work and education. It was a very momentous day for her and her family, when she graduated with her Master's degree in Elementary Education from Hofstra University, as the first person in her family to ever go to college. In addition to her Master's degree, she has a Bachelor's degree in Childhood Psychology, as well as a post Master's degree in Special Education from Pace University. Alessandra is excited and honored to be a member of the founding family team at Brooklyn Rise. Alessandra's motto is "Tomorrow, you will wish you had started today."
Ambiea Khaten, Kindergarten Teacher
Ambiea Khaten was born and raised in Brooklyn and attended school in Sunset Park as a young girl. Ms. Khaten attended John Jay College of Criminal Justice and obtained my Bachelor's in Criminology. She has worked with elementary school kids from the age of 14 giving young kids individualized attention in helping them grow academically. After graduating from John Jay College, IMs. Khaten worked with young adults in helping them adjust to college life as well as aided them in being prepared and capable to complete their academic work. She loves helping students to gain a passion for learning as well as helping them feel welcomed and loved.
jennifer muñoz, kindergarten teacher
Kindergarten Teacher Jennifer Muñoz, is a Brooklyn resident who earned her BA from New York University. Ms. Muñoz is a dedicated and enthusiastic teacher with experience teaching special needs and general population students. She has worked with underserved communities and English Language Learners. It is a mission of hers that every child, regardless of background, should have access to and be able to succeed in an excellent and rigorous educational setting. Ms. Muñoz loves watching her students grow not only academically, but socially as well. In her free time, she loves playing sports and cheering on her New York Yankees.
Shelby everett, kindergarten teacher
Shelby is humbled to tackle her 4th year of teaching at Brooklyn Rise! She is originally from Indiana where she attended Indiana University and studied Religious Studies and Sociology. Shelby found her way to NYC and teaching through a wonderful friend and mentor, and has since fallen in love with the profession! Shelby completed her Master's Degree at the Relay Graduate School of Education with a dual certificate in Special Education. Shelby is passionate about supporting all students and providing differentiation to support all learners. She is excited to continue work as a Special Education teacher in an ICT setting. Shelby is passionate about the opportunity to collaborate with previous colleagues and new colleagues. In her spare time Shelby enjoys a good book, karaoke, and spending time with her 3-legged cat, Mouse.
Lauren adler, kindergarten teacher
Kindergarten Teacher, Lauren Adler, is thrilled to join the Brooklyn RISE community. She recently moved back to the US after having lived in Ho Chi Minh City, Vietnam for 2.5 years, where she taught English as a Second Language to students ranging in age (2 years old - adult) and skill level. Prior to her time in Vietnam, Lauren worked in various facets of in-house and agency Public Relations/Marketing and has experience working with start-ups, non-profits and international clients. Lauren graduated with Honors from The University of Chicago in 2012 and holds a BA in Anthropology. She's a former Triple Jumper and Gymnast, and has a passion for teaching, traveling and photography. Lauren understands the importance of having access to a quality education right from the start and is so excited and humbled to be a part of the Brooklyn RISE journey.
rachel shin, kindergarten teacher
Rachel Shin is entering her 9th year of teaching elementary school learners. Mrs. Shin is married with a loving husband, baby girl, and a little Maltese named Mochi in Clinton Hill, Brooklyn. After graduating from the University of Wisconsin-Madison with her Bachelors in Elementary Education, she began her career in Chicago, IL where she fell in love with her students and the art of teaching. In 2015 she moved to New York to pursue her Masters in Education and was given the greatest gift to teach in Canarsie, Brooklyn for the past four years. It has been almost a decade and she now has an almost two-year-old baby girl who brings so much joy and new perspectives to teaching. She is so grateful and thrilled to join the Brooklyn Rise team, meet families and of course her new Kindergarten friends!
Oneyda aguilar, kindergarten teachr
Oneyda Aguilar was born and raised in Queens. She has her Masters Degree in Early Childhood & Special Education from Brooklyn College. Ms. Aguilar has had a passion for working with kids ever since she was little because she knows how much potential they have and what they can bring into their learning experience. The loveliest aspect of being a teacher is seeing children grow, develop, and change in such a short time. In her free time, Ms. Aguilar enjoys working out and traveling.
davis piper, first grade teacher
First Grade Teacher Davis Piper comes to the Brooklyn RISE team having taught in two major urban districts in Massachusetts. He has been a 4th-grade and 1st-grade teacher in both Boston, MA and Lowell, MA. Mr. Piper has a degree in Special Education and Performing Arts from Boston University Wheelock College of Education & Human Development in Boston, MA. He often incorporates the concept of learning through music and theatre into his daily classroom lessons. His teaching is rooted in his belief of celebrating each student's individuality as well as his efforts to create a classroom of scholars who become active members of their community. Mr. Piper is thrilled to be a part of a founding team that prides itself on building student success through academics and school community support.
shannon gallagher, first grade teacher
Shannon Gallagher is entering her 8th year of teaching and is so excited to be a founding member of the First Grade Team at Brooklyn RISE. She began her teaching career in Arkansas where she taught second grade for two years. She then moved to Brooklyn where she continued to teach both first and second grade and made her home away from home, which is originally Pennsylvania. Ms. Gallagher received her Bachelor of Arts in Political Science and Law and Public Policy from Northeastern University and her Masters of Arts in Teaching from Relay Graduate School for Education. She is very passionate about early childhood education and is eager to grow alongside her scholars this year at Brooklyn RISE.
jenna denicola-andreycak, steam teacher
Mrs. DeNicola is eager to transition into her role as a STEAM teacher at Brooklyn RISE. Over the course of her nine years teaching, she has taught all subjects in second through fourth grade. Mrs. DeNicola went to The George Washington University and received her BA in Psychology. She went on to earn her MAT in Childhood Education from Relay Graduate School of Education and is currently working towards earning her MSeD at Hunter College as a Math Specialist. Mrs. DeNicola is passionate about exposing students at a young age to the wonders of STEAM, and as a Math for America fellow is constantly exploring new ways to advance her students' thinking. Mrs. DeNicola is proud to join a Founding Team that believes in the power and brilliance of children as she does.
teddie davis, steam teacher
Teddie Davis has been teaching visual arts for the past 7 years and is extremely excited to use her expertise and knowledge to create and develop the STEAM program at Brooklyn Rise. Teddie believes that all students deserve the opportunities to create, explore, experiment and develop their natural curiosities. She is currently obtaining her master's degree at Hunter college with a focus on STEAM education. Teddie loves using NYC for inspiration when creating her own artwork as well as planning engaging opportunities for her students to showcase their imagination and skill. She cannot wait to meet the future scientists, artists, engineers, mathematicians, technology masters at Brooklyn RISE!